Management of COVID-19: the risks associated with treatment are clear, but the benefits remain uncertain
Abstract
Even though the early reports from China provided advance warning of what was to come, the COVID-19 pandemic has spread throughout the world with devastating consequences. Emergency measures are being implemented to reduce the magnitude of the public health crisis, prevent healthcare facilities from becoming overwhelmed and reduce the death toll of the disease. Containment strategies to mitigate viral transmission and emergency measures to increase the capacity of each country to provide intensive care are at the forefront of the public health management of the epidemic, even though the detrimental social and psychological effects of quarantine are evident on a global scale. Optimal management of critically ill patients with COVID-19 is also unclear, and the initial suggestion for early intubation as in typical ARDS may have caused significant harm. The management of mild cases of confirmed infection is another point of controversy, as drugs which may be repurposed for COVID-19 treatment have significant, potentially irreversible toxic effects and their use in mild cases of a viral illness which is typically self-limited may be harmful.
Downloads
Download data is not yet available.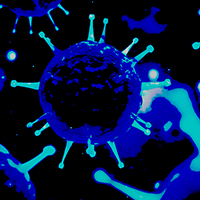 Downloads
Info
Section
COVID-19 - Collection of articles on the Coronavirus outbreak
Keywords:
COVID-19, SARS-CoV-2, critical care, mechanical ventilation, chloroquine
Statistics
Abstract views:

968



PDF:

646
How to Cite
Zareifopoulos, Nicholas, Maria Lagadinou, Anastasia Karela, Christina Platanaki, Gerasimos Karantzogiannis, and Dimitrios Velissaris. 2020. "Management of COVID-19: The Risks Associated With Treatment Are Clear, But the Benefits Remain Uncertain". Monaldi Archives for Chest Disease 90 (2). https://doi.org/10.4081/monaldi.2020.1342.