Distinct phenotypes in COVID-19 may require distinct pulmonary rehabilitation strategies
Abstract
The novel coronavirus (SARS-CoV-2) has distinct clinical manifestations that can vary from an asymptomatic condition to severe acute respiratory failure. Phenotypes are attributable to different pathophysiological mechanisms and require different treatment strategies. The assessment and identification of different phenotypes can guide therapy configurations such as oxygen therapy, non-invasive ventilation, airway management, and tracheal intubation. Further studies are essential to provide information on the influence of phenotypes in the decision of rehabilitation strategies. The sequelae left in the respiratory system of COVID-19 survivors and its limitations will be a challenge for rehabilitation services worldwide. Lung injuries are directly related to the phenotypes presented, and depending on the degree of these injuries, rehabilitation strategies can be targeted. We believe that differentiating patients, according to their respective phenotypes, can improve decision-making in treatment and individualized rehabilitation.
Downloads
Download data is not yet available.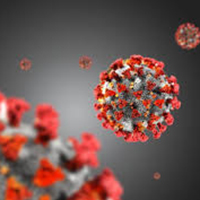 Info
Section
COVID-19 - Collection of articles on the Coronavirus outbreak
Keywords:
COVID-19, pneumonia, phenotypes, physical and rehabilitation medicine
Statistics
Abstract views:

242



PDF:

167
How to Cite
de França, E. E. T., Junior, U. E., Schwingel, P. A., Carvalho, C. R., & Brasileiro-Santos, M. do S. (2020). Distinct phenotypes in COVID-19 may require distinct pulmonary rehabilitation strategies. Monaldi Archives for Chest Disease, 90(4). https://doi.org/10.4081/monaldi.2020.1523
Copyright (c) 2020 The Author(s)
This work is licensed under a Creative Commons Attribution-NonCommercial 4.0 International License.