Cerebrovascular events in COVID-19 patients
Abstract
Neurological manifestations in patients with COVID–19 are more frequently being reported. Cerebrovascular events have been reported in around 3% of patients. In this review we summarize the published literature on cerebrovascular events in patients with COVID-19 as available on the PubMed database. So far, 3 studies have reported cerebrovascular events. Cerebrovascular events were identified on screening patients with decreased consciousness or in the presence of focal neurological deficits. These events were common in elderly, critically ill patients and in patients with prior cardio-cerebrovascular comorbidities. The diagnosis of cerebrovascular events was confirmed with computed tomography of the brain in most studies reporting neurological events. Multiple pathological mechanisms have been postulated regarding the process of neurological and vascular injury among which cytokine storm is shown to correlate with mortality. Patients with severe illness are found to have a higher cardio- cerebrovascular comorbidity. With an increasing number of cases and future prospective studies, the exact mechanism by which these cerebrovascular events occur and attribute to the poor outcome will be better understood.
Downloads
Download data is not yet available.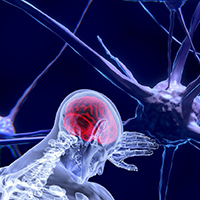 Downloads
Info
Section
COVID-19 - Collection of articles on the Coronavirus outbreak
Keywords:
COVID-19, cerebrovascular events, imaging, mechanism, outcome
Statistics
Abstract views:

837



PDF:

667
How to Cite
Mishra, Ajay Kumar, Kamal Kant Sahu, Anu Anna George, Jennifer Sargent, and Amos Lal. 2020. "Cerebrovascular Events in COVID-19 Patients". Monaldi Archives for Chest Disease 90 (2). https://doi.org/10.4081/monaldi.2020.1341.